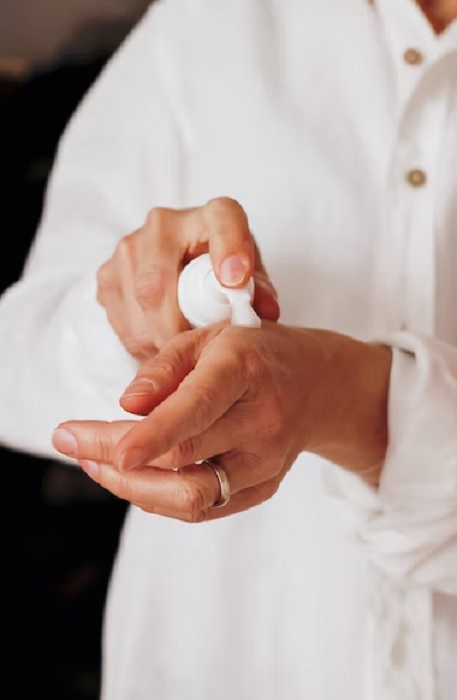 Under your skin – a brand to trust
There are expressions that work for many different occasions and therefore appear everywhere. "Under your skin" is one of them. Molly Sandén has written a song on the theme, but in Sweden the term is most associated with beauty care. Products that care about how your skin reacts to what you put on it.
About Under your skin
| | |
| --- | --- |
| Name | Under your skin |
| Product | Skin and hair care |
| Country of origin | Sweden |
| Price range | Means |
How Under your skin.se came to be
Like most skincare brands, the dream of Under Your Skin began with a vision of better skincare for the people. Mother and daughter Hahn, Christina and Lovisa, were convinced that what you put on your skin goes straight into your body. So they wanted to create a skincare range with pure and natural ingredients that would benefit the body. The result was Under your skin.
The duo had reacted to the fact that chemicals long banned in the food industry were still allowed in skin products. They did not want to stand behind this. With the motto "you are what you put on" as a guiding principle, they decided to revolutionise the skincare industry.
In the spirit of Frank Sinatra singing "I've got you under my skin", Christina and Lovisa also focused on what was under the skin. But the idea was more "you got ME under your skin", that is, what you have under your skin you should be afraid of – yourself. Through under your skin.se, mother and daughter began selling well-tested products with promises that they would be kind to both the outside and the inside.
Under your skin – from Stockholm to the world
For a period, Stockholm was the main venue for Under Your Skin. With the office located in Sthlm, it was no wonder that the focus was primarily on Sweden. Today, Under your skin also delivers internationally and the step out into the world is thus taken. The brand went from "Sweden" to "the world" and their young CEO Lovisa Hahn quickly became known beyond the Swedish borders.
The explanation for why Lovisa and Christina's brand was named "Under your skin" is not very difficult to figure out. As mentioned earlier, what happens under the skin was their main focus, so this name was quite natural. However, the skin care brand came, through this name, to be confused with many others with similar titles. One of these, which pops up if you google Under your skin song, is a song by Molly Sandén. Sid Rosco has also used the title for a song that can be downloaded as an mp3. British celebrity Russel Brand also uses the name in the title of his podcast "Under the skin" and Sabine Durrant has written a book called Under your skin.
Under your skin – now shampoo and much more
Although Under your skin started as a skincare brand, the company quickly expanded its range. In 2023, the products are much more numerous than they were at the beginning and now also include hair care. The products all boast paraben, microplastic and silicone-free properties. All in line with the basic idea behind Under your skin. For those who want to give their hair the same gentle treatment as their skin, a hair range was developed:
Hair growth shampoo and conditioner with the mission to promote hair growth in depth. These products also promised preventive help against hair loss.
Detox shampoo with thistle yuzu. A shampoo that promises that the user does not need to wash his hair as often.
Hair serum to complement the Growth range. Another step towards healthier, thicker hair.
Hair oil to protect against heat, remove frizz and repair hair.
Children should also be able to benefit from Under your skin's skin-friendly products. A baby oil as well as a baby cream and baby wash have been added to the range, making Under your skin a brand for the whole family.